The originators and innovators of extrusion technology since 1933.
AMERICAN EXTRUSION INTERNATIONAL
World Leaders in Snack Food and Cereal Systems
Cutters > Extruded Bread Cutter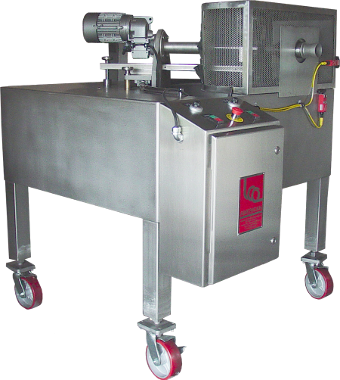 PRODUCE BREAD STICKS, CROUTONS, FLAT BREADS AND MORE

AEI's Bread/Crouton Cutter works with the Advantage 50 extruder to make a variety of extruded bread products, including croutons, bread sticks, flat breads, and more. Formulas are made with wheat flour to give your market a new healthy snack.
Every machine American Extrusion sells is backed by our legendary commitment to quality and customer support. If you're new to the industry, we can provide you with a 100% turn-key service that includes recipes, training, and more. To request a quotation, just click on the button below or call Rick Warner, Director of Sales, today at +1 (815) 624-6616 USA.