The originators and innovators of extrusion technology since 1933.
AMERICAN EXTRUSION INTERNATIONAL
World Leaders in Snack Food and Cereal Systems
Cutters > Chip Cutter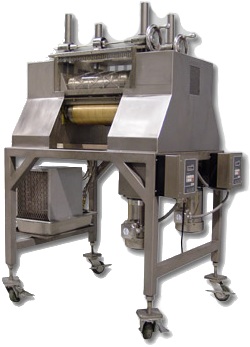 Our system produce snacks with sweet or savory flavors.
American Extrusion International
Product #:
CHIP-CUTTER
Request Quote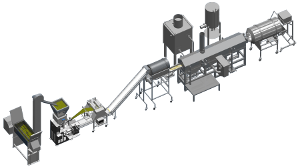 PRODUCE FABRICATED TORTILLA
AND OTHER CHIPS.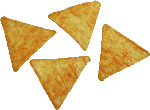 AEI is the originator and only company in the world that makes this system. The Chip Cutter forms sheets of compressed extruded corn, rice or multi-grain then cuts shapes such as triangles, octagons, squares, diamonds, waves, etc. Compresses potato, corn, rice or multi-grain matter from a single screw extruder, which is then formed into sheets and cut into desired shapes, such as triangles, octagons, squares, diamonds, waves, etc.
FEATURES
Stainless Steel Construction
Liquid Cooling System
AC Inverter controls variable speed for compression and cutting rolls.
System mounted on locking casters
NEMA 4X Enclosure
Every machine American Extrusion sells is backed by our legendary commitment to quality and customer support. If you're new to the industry, we can provide you with a 100% turn-key service that includes recipes, training, and more. To request a quotation, just click on the button below or call Rick Warner, Director of Sales, today at +1 (815) 624-6616 USA.