The originators and innovators of extrusion technology since 1933.
AMERICAN EXTRUSION INTERNATIONAL
World Leaders in Snack Food and Cereal Systems
Product Categories > Standard Direct Expansion
Video Clip shows our 50 HP Advantage 50 in action!
AEI

CEREAL PRODUCTION SYSTEM

This system produces sweetened cereals with or without sugar frosting for the breakfast cereal industries. This cereal production line uses our Advantage Series single screw extruders, such as the Advantage 50 or the Advantage 100.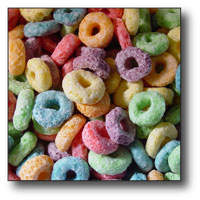 Other Snack and Cereal Production Line Configurations
Direct Expansion System | Chip Cutting System | Co-Extrusion | Reel Cutting | Fry Type Extrusion | Extruded Bread