The originators and innovators of extrusion technology since 1933.
AMERICAN EXTRUSION INTERNATIONAL
World Leaders in Snack Food and Cereal Systems
Product Categories > Reel Cutting System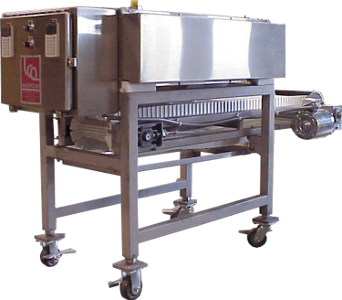 The Reel Cutting System is compatible with the Advantage 50 and Advantage 100 Extruders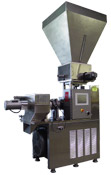 REEL CUTTING SYSTEM
From wavy chips to flat chips to potato sticks, the versatility of this time proven machine is greatly appreciated by our customers. The AEI Reel Cutter pulls strands of extruded material from the Advantage Series extruder and cuts into desired lengths from 1 cm to 8 cm.
Every machine American Extrusion sells is backed by our legendary commitment to quality and customer support. If you're new to the industry, we can provide you with a 100% turn-key service that includes recipes, training, and more. To request a quotation, just click on the button below or call Rick Warner, Director of Sales, today at +1 (815) 624-6616 USA.
Other Snack and Cereal Production Line Configurations
Standard Direct Expansion | Co-Extrusion | Chip Cutting System | Cereal | Fry Type Extrusion | Extruded Bread